We had our last creative Tuesday in my Studio this week. Angela is moving back to Hong Kong to further develop her art and craft. Hope to see more of her on the web:-) We have had great fun beeing creative togther.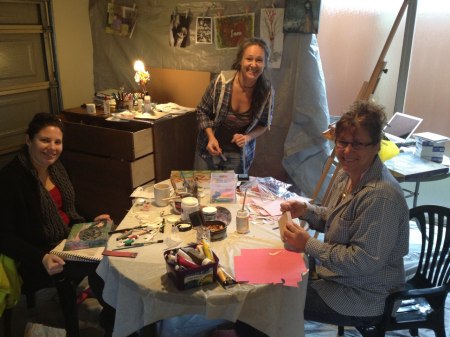 Angela, me in the middle and Sylvia on the right.
I was working on my painting "Love makes a house a home!"