The progress of the biiig back drop!

I loooove challenges... and I could of course not resist the challenge when the Principal of the local Primary School asked if I wanted to paint a back drop for the school hall stage. I got free hands as long as the local mount was in the painting.

So I stapled the 7m x 3m big canvas to the wall, primed it and started as I always do...

...painting from my heart with no idea what the end result would look like:-)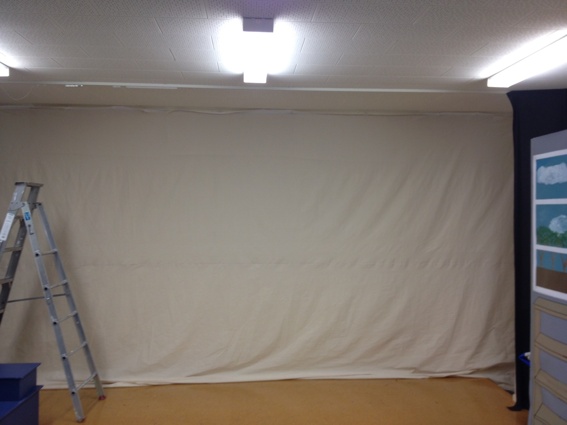 After a couple of layers of paint the imagary slowly was taking shape...


I loved painting in the hall... the kids coming up to me asking questions and commenting during the process...


Loved painting these quirky houses... and the kids looove them:-)


...and ta daaa... the final painting!