I had a great day working with 25 10-year old students. I love seeing kids get into their flow and I get so inspired by how they take on a task without fear! Love love love! Thank you 5B in Kyrkskolan for letting me be part of your day!!

We did one 12"x12 mixed media piece each and a big collaboration painting all together.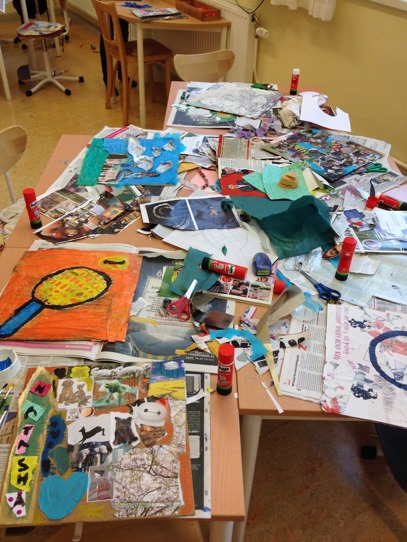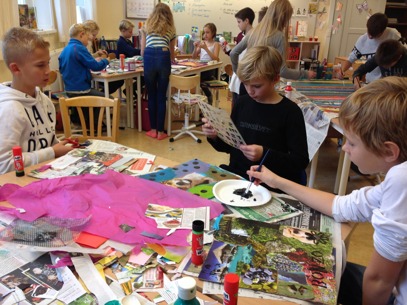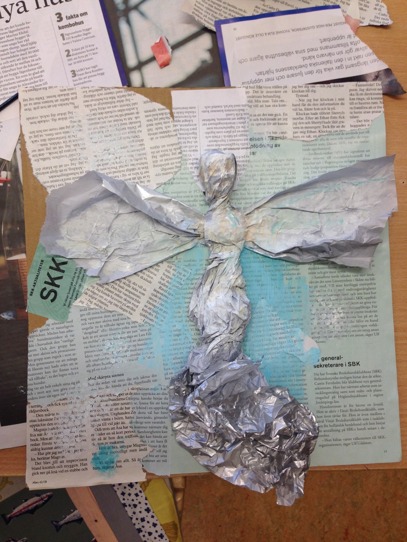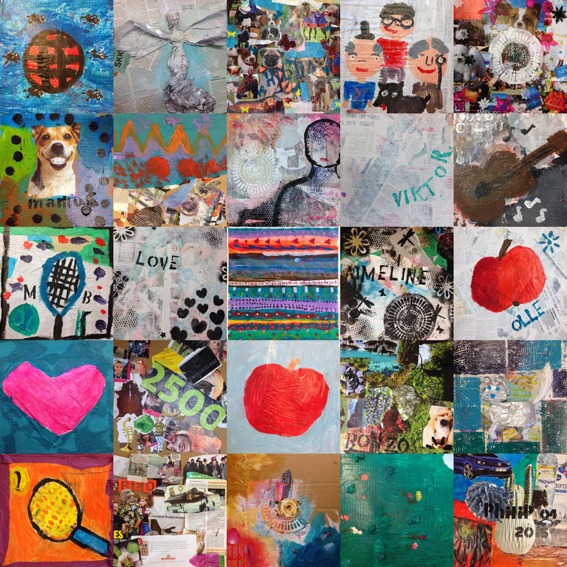 For the collaborative painting I got inspired by a fantastic art teacher, Bess Carter at High Shoals Elementary School in Watkinsville, and her blog. Check it out here!!!

We started out with everybody mixing paint and adding lines to the canvas. Great fun and a great activity when the kids needed a break from the Mixed Media piece.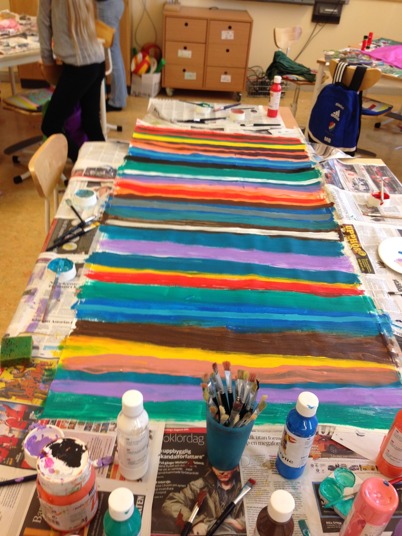 After a short lunch break the kids continued to add patterns to the canvas... they loved the simplicity and the result is absolutely stunning!!!