Would you like to do something fun with family or friends?
This is a perfect Christmas or Birthday gift for family or friends!

-a painting workshop with family and friends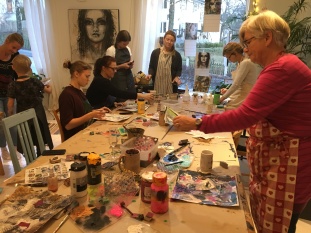 The workshop can be held in my studio, Ateljé Flow in Danderyd or a place of your choice.
After the workshop, I would love to assemble all the material that you have created during the workshop and make a great piece of art for your wall. This art piece will be created after your wishes of size, colours and style.
For more information please contact me
here
!
Hope to get to work together with you and your team!
We paint on paper, canvas boards or wood. We use techniques such as paper collage, mark making with different tools such as stamps and stencils, painting with inks and fluid acrylics. We hava a short "fika" break in the middle to let things dry.


You are very welcome to my big studio, Ateljé Flow, in Danderyd. I have space for up to 12 people being creative at the same time.

I can also come to a place of your choice - in your basement or living room.

All material and supply are included.

If you would like I can assamble a final painting that you can hang in your living room or give to the birthday kid:-)

If you have any questions regarding the workshop or would like to book please contact me here.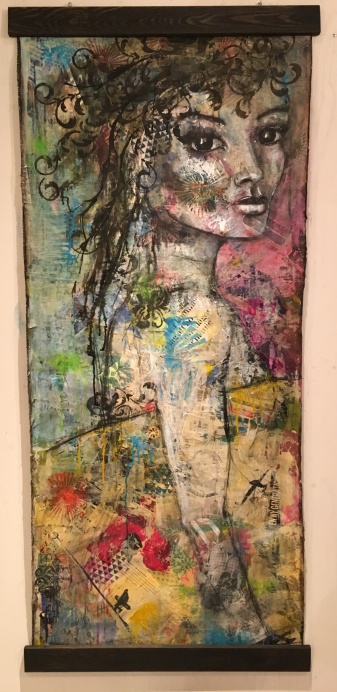 This surfer family with teenage kids spent an evening in the studio painting together, having a great time.

On top of the background that they created I then painted this surfer girl.

The final painting is 200x80cm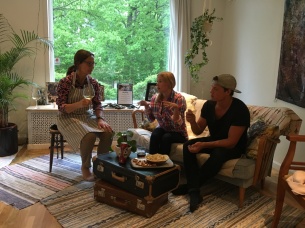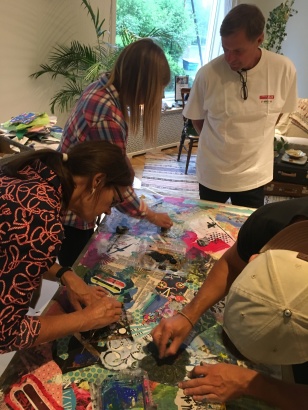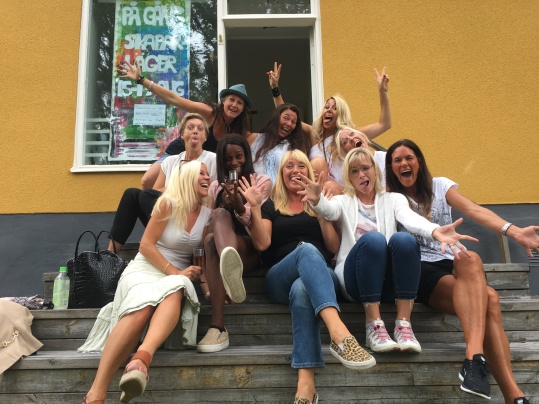 This fantastic group of women gave the bride a fantastic Hen Night activity! They spent an afternoon in the studio with paint, champagne and a lot of laughter. Jenny put together the art they created to a vibrant painting full of personal marks that they gave to the bride on the wedding night.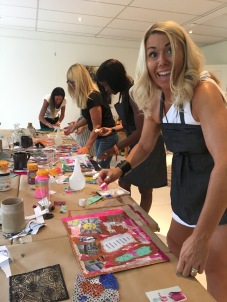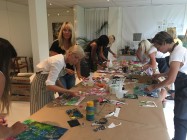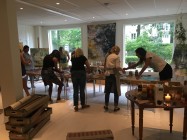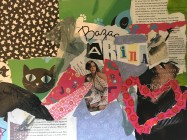 This family gave themselves an afternoon in Ateljé Flow as a Christmas gift. They had a great time together and brought this very vibrant painting home, full of personal marks and colours.

The final painting is 80x80cm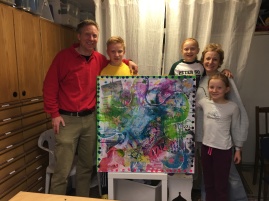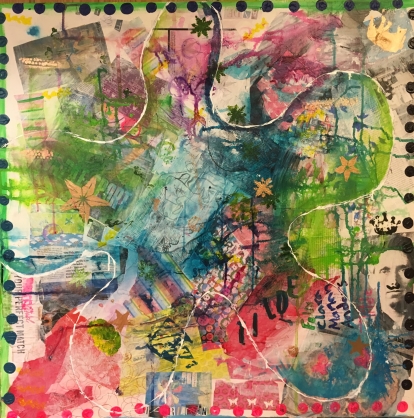 40th birthday present to Dad
This family gave this painting as birthday present to their dad. The kids spent an afternoon at Ateljé Flow painting the first layers. I then used their marks as inspiration for the final painting. The kids marks are very visible in the final painting.

The final painting is 120x80cm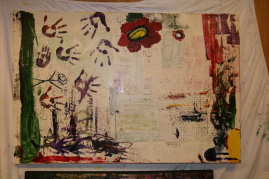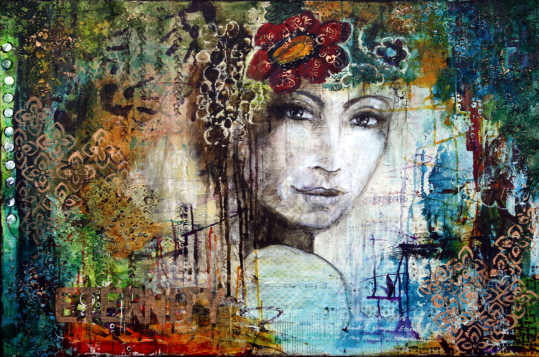 Birthday present from grandmother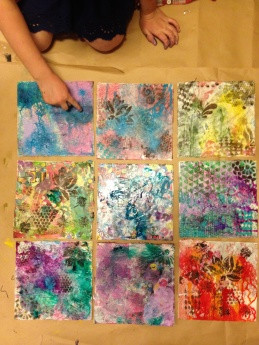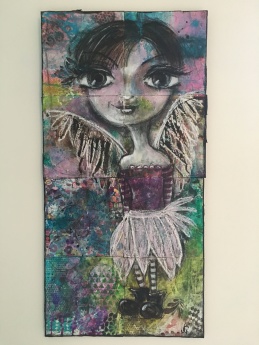 This grandmother gave her grandchild a painting workshop where grandmother, mother and her cousin were joining. They had a fun afternoon in Ateljé Flow.

Jenny then put together all the pieces and painting this whimsical girl.

The final painting is 80x40cm